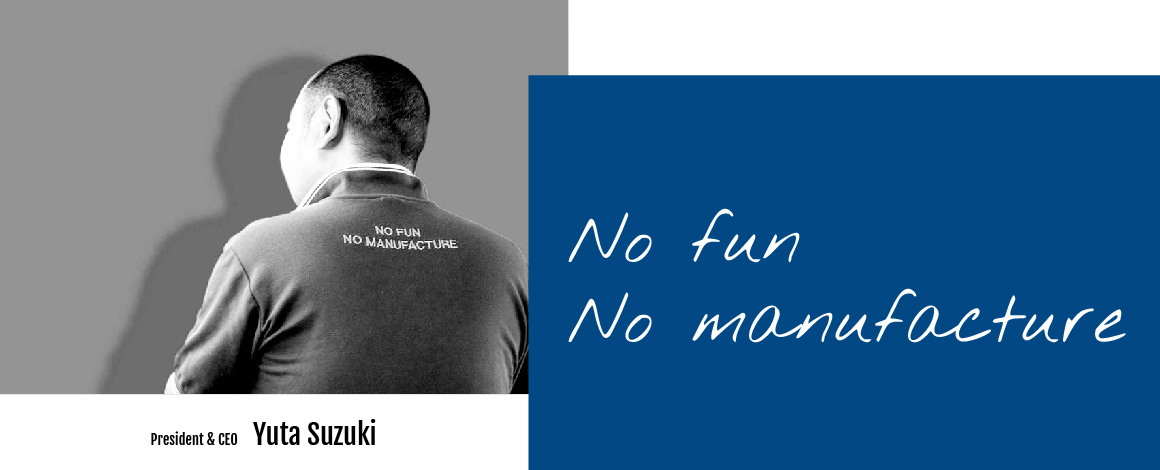 Our company was founded in lnagi-shi, Tokyo in 1978. Since then we manufacture and sell the ultra-small diameter precision micro shafts, small diameter cylindrical rollers and needle pins.
[No fun No manufacture]
The evolution of the machinery is rapid in advance, but it is a human hand that treats them.
Thus, we manufacture with a heart of seriousness and excitement, like many artists who deliver their own art to the world.
Based on this belief, while inheriting the intention and the passion from our predecessors, we seek to become a flexible company which challenges new markets through creative thinking. At the same time, each employee advocates aim high to become advanced in techniques and technologies while keeping
the belief of having fun.
In 2009, we integrated our production factory from Tokyo to Daisen -shi, Akita where there is full of natural environment, in order to produce the products which had higher precision. At the same time, we carry out management reform such as the efficiency of technology development, the system and make an effort for satisfaction improvement of our customers.
We served with sincerity and uncompromising attitude, to the various needs of the customers which we believe this stance formed our present company.
It is said that the current era is an era difficult to predict the future. However we value the attitude to face each other to customers with sincerity and make every possible effort to be able to develop with customers.